Mental attitude is one of the most important elements determining success or failure in sports' competitions. Setting the right goals, working on self-confidence or the lack of premature worrying – these are some of the features that not only increase the chance of success but also help enjoy cycling races. How to achieve it?
Treat the race like a day you have been awaiting for a long time
You have been preparing to take part in this race for weeks or months. Numerous sacrifices to find time for training has been your bread-and-butter. The alarm clock ringing at 5 am, riding after dark or hardly sleeping at all, has become a part of your life.
Meanwhile, just before the race or during the competition, we often behave as if it did not matter to us.
"I just came here to take a ride."
"I'm sure I will not do well here."
"It's not a race for me."
"Next time I will prepare better mentally for a race."
If such thoughts are persecuting you, maybe it's time to change it? Particular situations in life do not repeat. You will never be in this race again under the same conditions, with the same people, with the same form, at the same time, with the same equipment, etc. In my opinion, it's worth  just to enjoy this day, take advantage of all the training you have done, try to escape the peloton, or attack, have fun that you are doing something completely different than every day.
Set realistic challenges ahead
There is nothing worse in the mental attitude related to racing than putting too much pressure on yourself. Setting requirements is beneficial and motivating, but if we overdo it (and it happens so often), it limits our achievements in the competition and causes sadness/discouragement.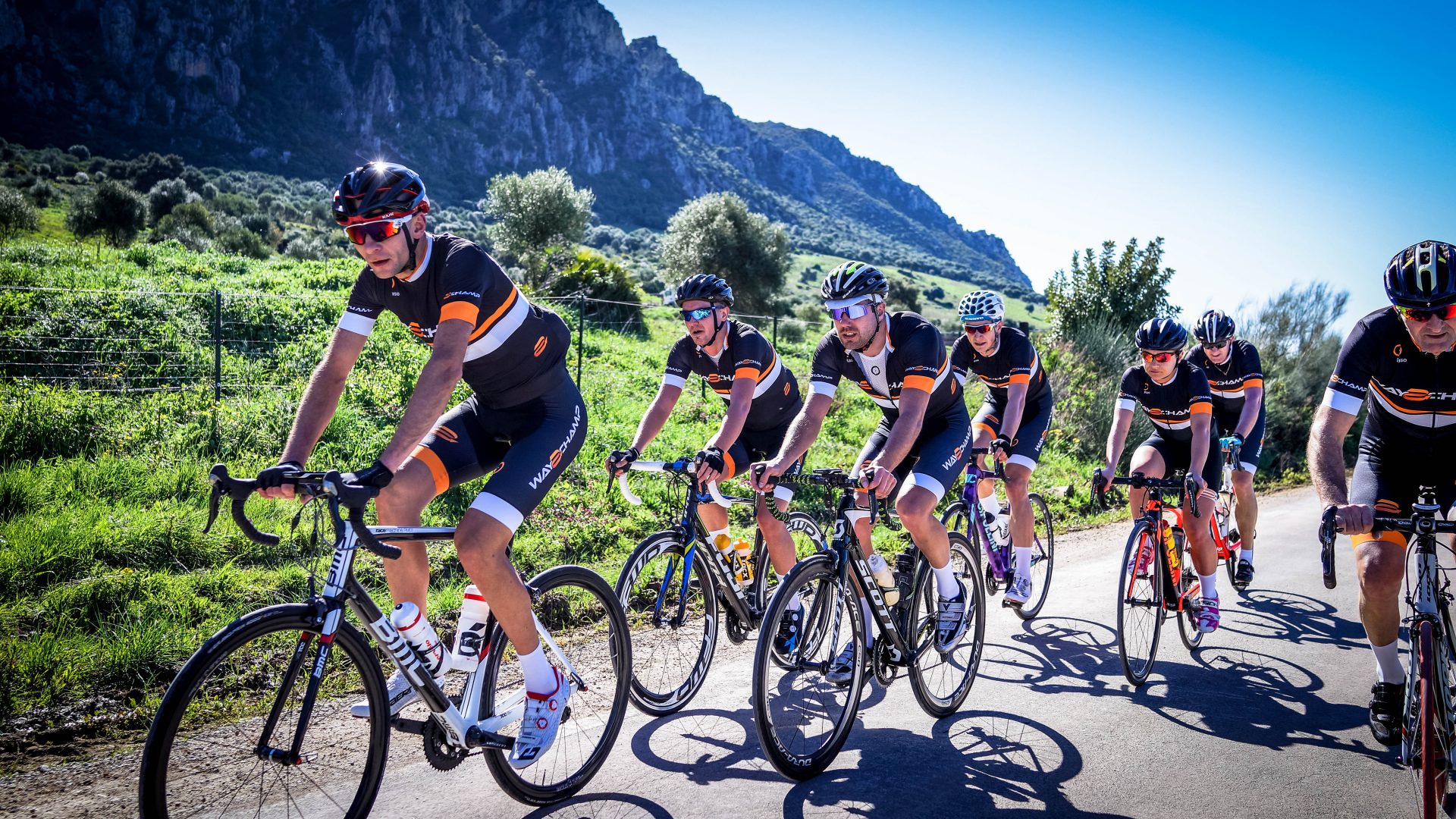 If you set too high goals, and you do not achieve them, after the race, you do not  think about whether these limits were not too high, but instead, you are frustrated with failure.
In other words, exorbitant expectations put you on the ropes before the start, both when it comes to the result at the finish line and the joy derived from the race.
These usually involve beating of your own (or someone else's) route record, the establishment of new maximum power in a given area, the reaching a specific place in the ranking. Most of us assess their form based on the implementation (or not) of their  expectations, often excessive.
The advice is to set realistic goals, neither overstated nor understated, but achievable. The awareness that bad results sometimes just happen allows you to strengthen your faith in yourself when not everything goes our way. This, in turn, enhances the motivation to fight.
Work on self-confidence
This feature is useful in sport and life in general. Let's not leave it to fate!
If your faith in yourself is high, anger and nervousness come rarely. Unfortunately, too many of us leave our confidence before a race to fate. This means that we are backing off from responsibility for our  well-being on the day of the competition, while we do have a consider able influence on it.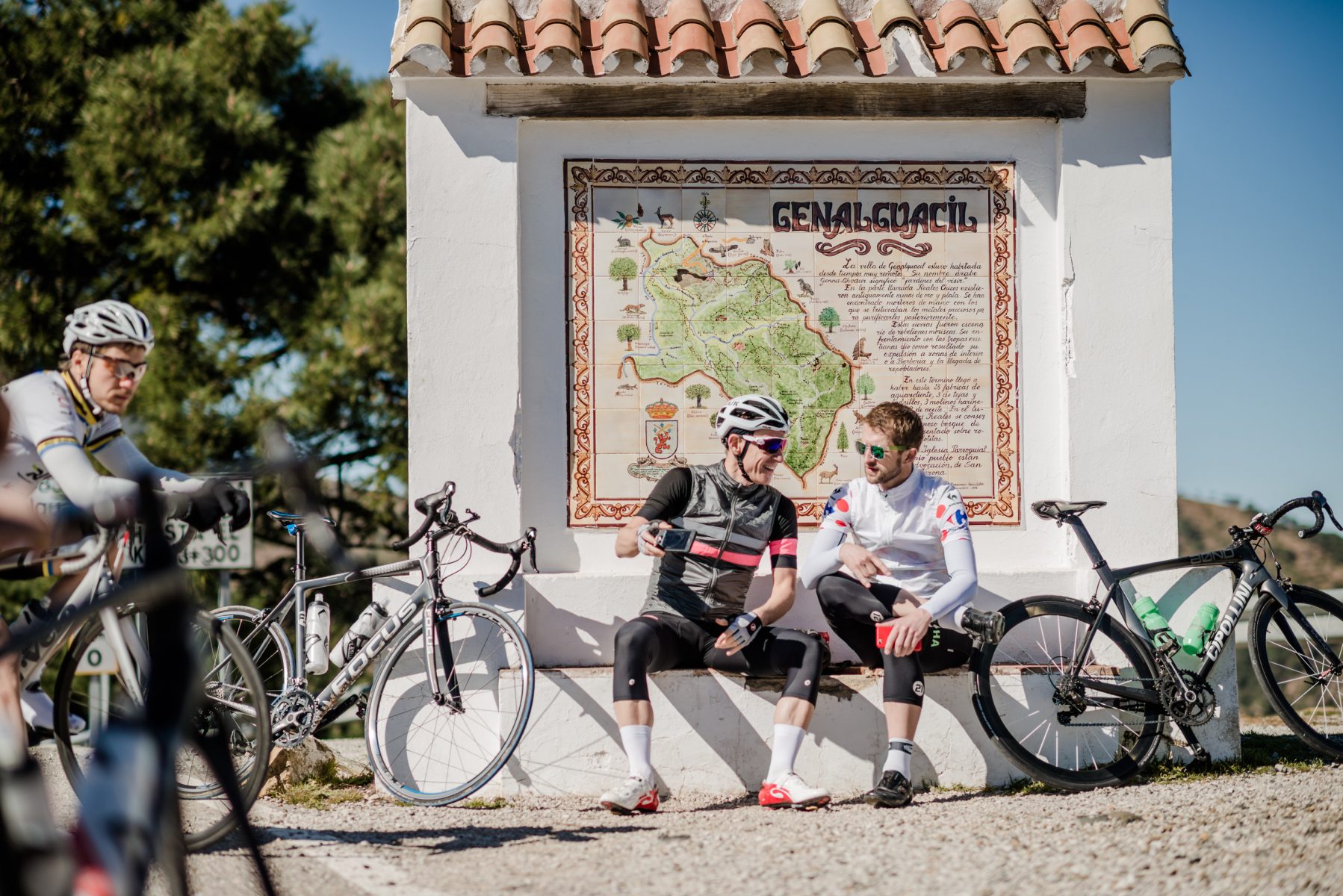 Do you feel confident only when your performance in a race has gone your way? If so, you leave your confidence to fate.
Examples of how to change your thoughts in order to set a goal instead of describing fear:
I do not want to be the last -> I want to go according to my capabilities
I do not want to be a part of a crash -> I want to go vigilantly, being aware of what is happening around me. If despite everything, I am a part of a collision, if it is possible, I will continue racing, because I know that it is one of the elements of this sport
I do not want to miss the escape -> I want to initiate an escape at least 2x during the race independently
I do not want to disappoint people important to me -> Failures are part of life and sport. If it happens, I will learn from it and go further. However, I do not set myself to failure.
Recreating self-confidence
This skill may be useful not only in sport but also in essential life moments – changing jobs, getting married, starting a business, making an important decision, sudden illness or accident.
Try the actions from the below list:
Relax and try to recreate the feeling of self-confidence, the strongest you have experienced in your life so far, no matter in what situation
Imagine yourself in the new situation in the future to which want to prepare yourself
See this scene – what are you wearing? What colors do you see? Are there any specific noises or smells?
See what you are afraid of – what does it look like? What feelings does he make in you?
There is a confrontation with what you are so scared of. Note what is going very well for you. Imagine that you act entirely in your capabilities and feel very confident. What you are fighting with has a big problem with you.
Note how focused you are and how relaxed your body is.
Who or what do you remember when you work so well? Remember it.
Remember yourself in this picture for another moment – everything comes to you very easily.
In a moment you will see how this scene fades, but before that happens, capture some more details that you think are important.
Slowly return to full consciousness.
Play the image of how well you did in this mental fight under challenging moments or just before the start – this is one of the ways to increase confidence in critical situations.
Do not worry too much about the final results before the start
Most of us worry about the results we will achieve, the mistakes we can make or where we will end up compared to other people.
Fear of failure is the main thing that divides athletes into "training" and "racing" athletes.
The training athletes are always great during training – they are confident, everything goes as required, usually on most exercises they are satisfied. When it comes to confrontation with rivals, everything goes wrong – they forget to eat the breakfast they have planned, are late for the start, do not tighten the wheel correctly, hurt their legs. All this because of fear of failure.
The race athletes are usually not so good at training (though not always) – they treat it as a preparation for the right fight. When they stand at the start line, they can not wait to compete; they feel that it is the best day they have had for a long time. They are not afraid to risk and certainly do not think about possible failure. They just enjoy the race and want to play it their way.
The only element that differentiates these two types is the fear of failure or lack of it. If you are worried about your final results, try to get rid of it – when you see the effects, you will not return to the fear of racing.
Bibliography:
Karageorghis, C., Terry, C. "Inside Sport Psychology", Human Kinetics 2011
Eklund, Robert C., and Gershon Tenenbaum, "Encyclopedia of sport and exercise psychology", Thousand Oaks 2014
Hanrahan, Stephanie J., Mark B. Andersen, "Routledge handbook of applied sport psychology: A comprehensive guide for students and practitioners", New York: Routledge 2011
Comments
comments