Lifting tons of iron, pumping the biceps and shaping the chest for the summer season – these are a few things that come to our minds when we think of working out in a gym. It doesn't have to be this way! For road cyclists, an appropriately planned strength program provides for increased power, prevention of injuries, improved overall fitness and a more balanced body. So how do we start to succeed?
What will you gain?
You will generate higher power on the bike and improve the economics of effort. Performing only cycling workouts is cool, but has its limitations. It reduces the overall fitness of the body, limits us to work in only one motion range, unnatural from the point of view of human anatomy, and reduces bone density, often causing problems in older ages. Working wisely with weights will prevent all these problems.
You will also improve your muscle balance – road cyclists have strong quadriceps and gluteus muscles, but the muscles of the back, abdomen, shoulders, and biceps femoris are not as developed. Appropriately selected exercises will strengthen you in every respect. Properly programmed training should equalize these proportions and at the same time prevent injuries.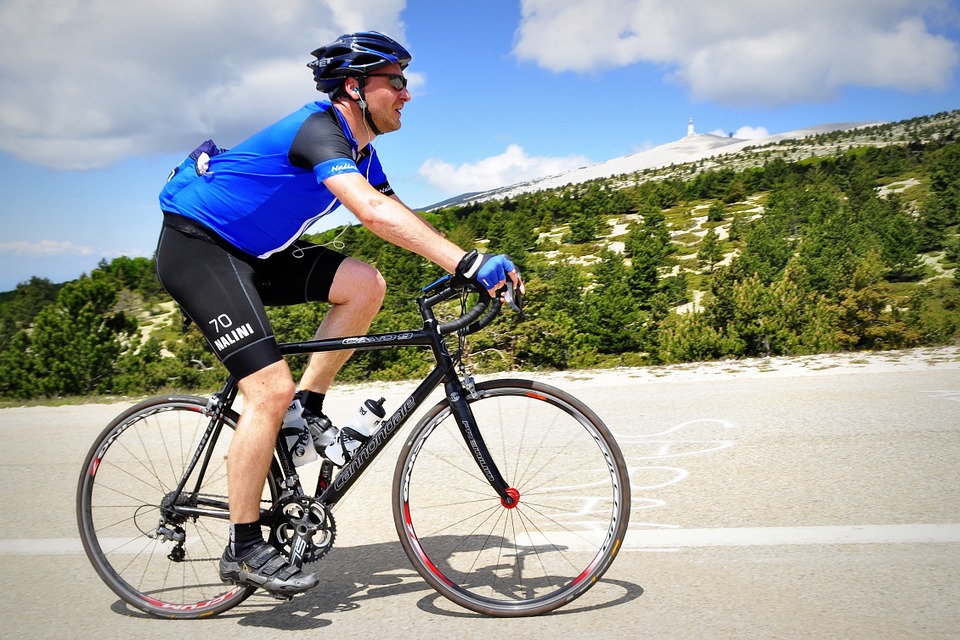 Cyclic movement repeated during pedaling causes the accumulation of microdamage in soft tissues. Lifting weights will adapt these tissues and strengthen them, which will prevent injuries. Bones will also become harder due to increased mineralization under the influence of the force stimulus. According to scientific research, stretching alone does not bring benefits in preventing injuries, while strength training in specific ranges of motion does so. You will have better results in all your workouts – working with weights results in exercise-induced anabolic hormones discharge, especially of testosterone and growth hormone. In the case of riders with high volumes of exercise causing an increase of cortisol – a catabolic hormone, adequate strength training will help in the recovery process and adaptation to high loads. Also, for amateur athletes over 35 years of age, it will have a very positive effect, because at this age anabolic hormones are at a relatively lower levels, and strength training will naturally stimulate them.
Set the starting point
If you have not worked with your body strength wise (gym, calisthenics, deep muscles workout) for a long time, probably your muscular system is weak. Road cycling is a sport with a lot of effort, but little movement. Most of the time, our position is tilted forward, we sit on the saddle and move almost exclusively with leg muscles, hip and knee joints, in one axis.
In my opinion, when training sports, we should strive for balanced development. Even professional riders, who aim at strict specialization and look less at the health aspect and future years, pay close attention to the overall development of their body. They know that it will bring long-term effects, also in form of better results at races.
In the meantime, think about what your ordinary day looks like. You get up in the morning, after a quick breakfast you get in the car (sitting position) and run to do your business. An intense day in the office or at business meetings does not allow for regular, nutritious meals or hydration, let alone short exercise during the day. After returning from work, you get on a bike and again… you are sitting! A post-workout meal and other activities usually do not require intensive bodywork in various areas of motion, and you often forget about stretching. You go to sleep and the next day looks pretty similar. Imagine that for the next few years a similar lifestyle will not only hurt your back, but you will also feel a decline in performance on the bike, slouch and muscular disbalance (expanded leg muscles, and the upper body underdeveloped). If this description resembles you, it's time to take care of yourself and ensure you can comfortably practice your beloved sport for years, while taking care of the correct posture and everyday well-being.
Choose the goals you want to achieve
For an amateur road cyclist, the basic goal strength-development wise should be, in my opinion, to achieve muscle balance, improve the body posture and rebuild the deep sensibility, or proprioception. All this should be aimed at improving the strength of core and specialist muscles (biceps femoris, quadriceps, glutes, calves, erector spinae).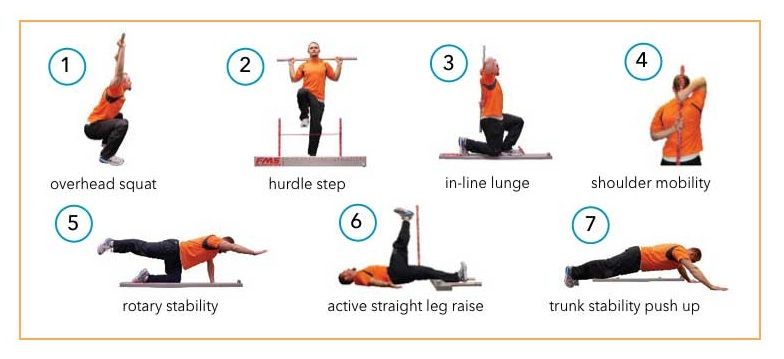 A good starting point could be the Functional Movement Screen test. This tool assesses the fundamental movement patterns that are the basis of any physical activity, whether it is a recreational sport or a physical effort at the highest level of intensity. The assessment of movement patterns allows identifying possible asymmetries and limitations in our movement system. Disruption of these basic patterns adversely affects the economy of movement, increases the risk of injury or overload, and changes proprioceptive sensations. You can do the test on your own or with the help of a specialist, e.g.: at the gym or at a physiotherapist and measure your progress every few months.
Don't try to bite more than you can chew
It would be ideal to go to the gym (or use your own set of equipment at home) 2x a week during the whole year, approx. 45-60min per session. If this is not possible, 1x a week will also be a good frequency. Here, the principle is the same as in endurance training – the most important factor is the frequency of training, followed by its volume and intensity.
A good time to do a strength workout is in the morning when the level of testosterone and growth hormone is the highest, and thus the effects of the workout are big. We are also more focused, and the innervation obtained by working with weights will keep us in a good mood and full of energy for the rest of the day. During the first workouts, try to reach for the help of a personal trainer. A person looking from the side, with experience, will notice your mistakes (and there will be mistakes!) And will correct them. It's like skiing or playing an instrument – if you catch the wrong habits at first, then it's hard to get rid of them. In the case of strength workout, however, incorrect performance can lead to an injury that will stop you from cycling for a shorter or longer time, so it's worth the effort.
Start out easy
During the first few months of training, always place the number of repetitions over the weight you exercise with. Focus on diversity and engage all major muscle groups by performing multi-joint exercises. This will enable you to achieve comprehensive development, you will quickly feel the first effects and obtain a good basis for progress in the future.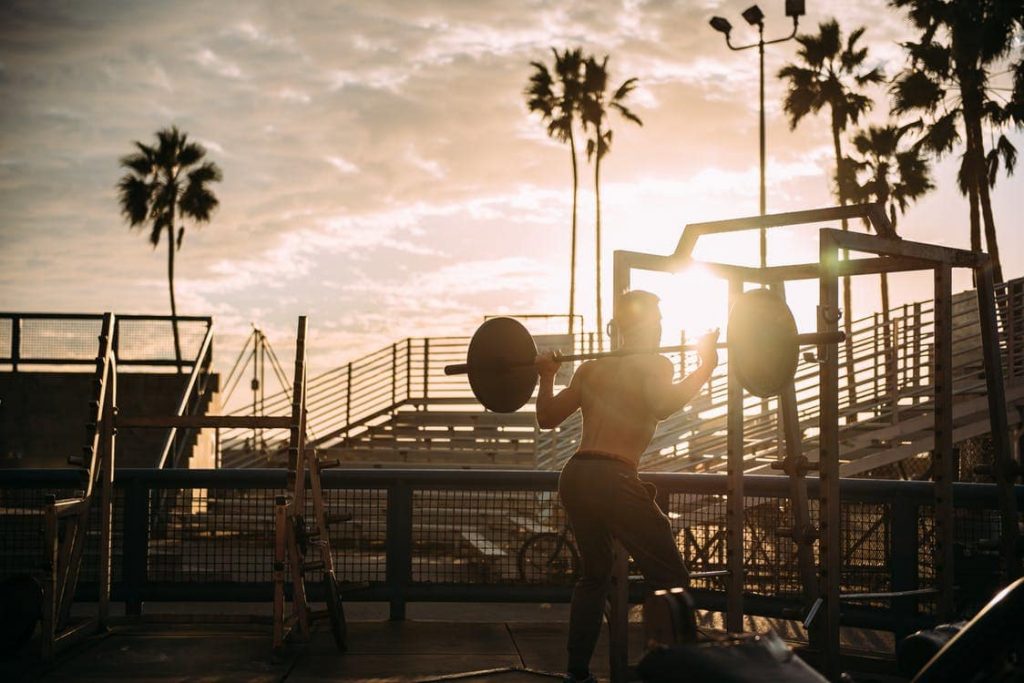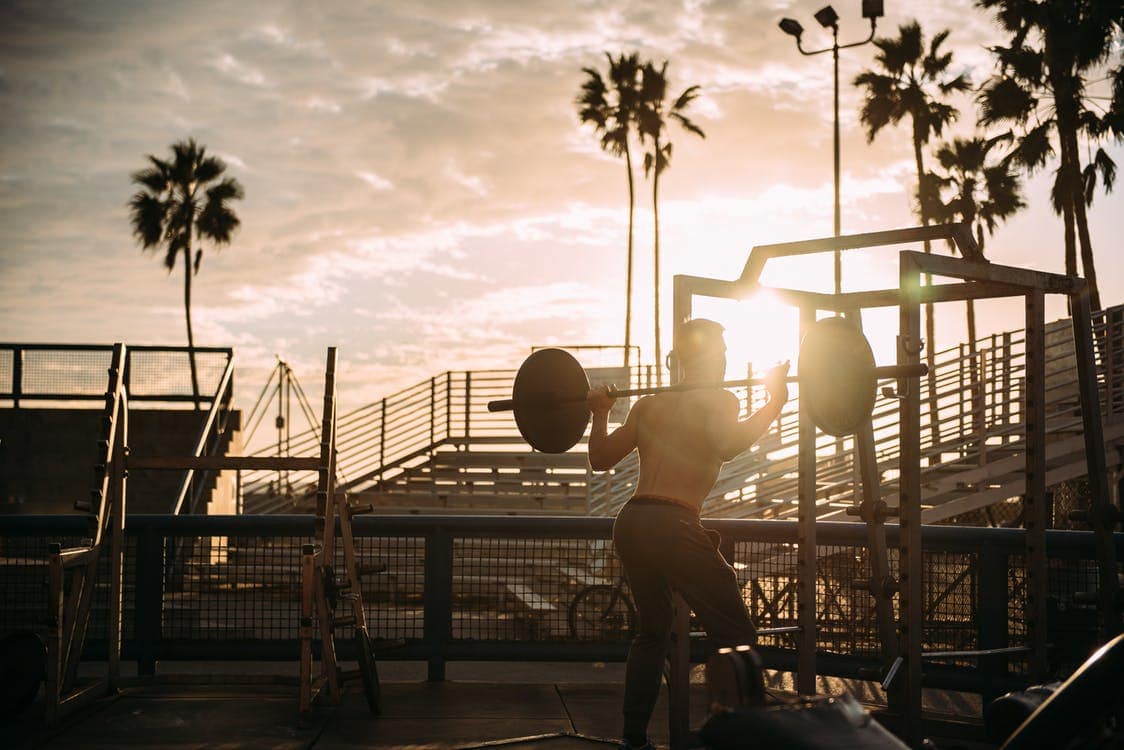 You should work out at the gym on days off of cycling training or in the morning, and in the afternoon or evening, you can perform bicycle training. After the gym (especially after working out the legs), it is worth going to the pool to help the relief and recovery process. Remember not to use massage, electrostimulation or stretching for a few hours after the gym – all of them may weaken the adaptive effects in the muscles after a strength workout.
Example workouts for beginners
Below you will find a training log for beginner road cyclists who start their adventure in working with their body.
Anatomical adaptation phase – legs, glutes, back
The purpose of this training phase is to adapt your body to the strength loads that will occur in the subsequent phases. The exercises are focused on the development of the main muscle parts used in cycling in such a way that you fully develop your strength capabilities, avoid pain on the bike, reduce the risk of injury and accelerate recovery thanks to an efficient muscular system.
*
@ Load: 40% 1RM (Rep Max)
@ Number of repetitions: 15-20 (always 2 repetitions less than your max effort, i.e. you end up with a feeling of 90-95% of max effort)
@ Break between sets: 30-60 s
@ Work at a rate of 4/1/1/0: eccentrics 3-4s, isometrics 1s, concentration 1s (that is, you lift the weight quickly – 1s, hold in this position 1s and lower slowly 3-4s with muscle tension)
@ Number of sets: 2
@ Break between exercises: 30-60s
*
10 min warm-up in Z2 on a treadmill, exercise bike or rowing ergometer
*
Before the main exercise, learn the proper movement pattern of the squat with your own weight:
Squat (2 x 15 reps.)
Leg spacing at the width of the hips, feet almost parallel, a full range of movement, before the squat do some mobilizing exercises from the video.
*
Main set:
1) Goblet squat (15 reps.)
2) Kettlebell or Dumbbells Box Step Ups (10 reps./leg) (knee height box)
3) Bulgarian split squats without load (10 reps./leg)
4) Lateral pulldowns (20 reps.)
6) Single Leg Hip Thrust (15 reps./leg)
7) Plank [watch video]
8) Dead bug [watch video]
*
After completing all the sets, a gentle cool down on a bicycle or cross-trainer 10 min Z1-Z2, cadence 90-95.
The phase of anatomical adaptation – upper body
@ Load: 40% 1RM (Rep Max)
@ Number of repetitions: 15-20 (always at least 2 repetitions less than max.)
@ Break between sets: 30-60 s
@ Work at a rate of 4/1/1/0: eccentrics 3-4s, isometrics 1s, concentration 1s (i.e. you lift the weight quickly – 1s, hold in this position 1s and lower slowly 3-4s with muscle tension)
@ Number of sets: 2,
@ Break between exercises: 30-60s
*
10 min warm-up in Z2 on a rowing ergometer or cross trainer
*
Main set:
1) Mobility of the shoulder girdle + warming up the rotator cuffs
2) Smith machine push ups
3) Rowing on TRX
4) Arnold press
5) Face pull (note this version of the exercises) (20 reps.)
6) Shoulder bending on TRX (10-12 reps.)
+ TRX triceps' extension (combined sets (10-12 reps.)
7) Dead bug [watch video]
References:
The effects of ten weeks of lower-body unstable surface training on markers of athletic performance. J Strength Cond Res. 21(2):561-7. 2007. Cressey, E. et al.
The Functional Movement Screen: A Reliability Study. Journal of Orthopaedic & Sports Physical Therapy, 2012 Volume:42 Issue:6 Pages:530–540 DOI:10.2519/jospt.2012.3838
Maintenance of EMG activity and loss of force output with instability. Anderson, KG, and Behm, DG. J Strength Cond Res. 18(3):637-40. 2004.
Muscle Activation Patterns While Lifting Stable and Unstable Loads on Stable and Unstable Surfaces – Kohler, James M; Flanagan, Sean P; Whiting, William C, Journal of Strength & Conditioning Research. 24(2):313-321, February 2010.
Deadlift Muscle Force and Activation Under Stable and Unstable Conditions – Chulvi-Medrano, Iván; García-Massó, Xavier; Colado, Juan C; Pablos, Carlos; de Moraes, Joao Alves; Fuster, Maria Journal of Strength & Conditioning Research. 24(10):2723-2730, October 2010.doi:
Effects of Strength Training Using Unstable Surfaces on Strength, Power, and Balance Performance Across the Lifespan: A Systematic Review and Meta-analysis – D. G. Behm, T. Muehlbauer, A. Kibele, U Granacher Sports Med (2015) 45:1645–1669
Low-Volume High-Intensity Interval Training in a Gym Setting Improves Cardio-Metabolic and Psychological Health. Shepherd SO, Wilson OJ, Taylor AS, Thøgersen-Ntoumani C, Adlan AM, Wagenmakers AJ, Shaw CS. PLoS One. 2015 Sep 24;10(9):e0139056. doi: 10.1371/journal.pone.0139056. eCollection 2015.
Comments
comments