OPINIONS
TAKE A LOOK AT WHAT OUR ATHLETES SAY ABOUT TRAINING WITH WAY2CHAMP
Katarzyna Niewiadoma, professional road cyclist, European U23 champion, placed 6th in Rio 2016 Olympic Games, 22 years old, road cycling
Andrzej Kaiser, 43 years old, road cycling/MTB
Karol Domagalski, 27 years old, profesional cyclist of ONE Pro Cycling
Dominik Kapusta
30 years old, road cycling
---
Since I started to work with Way2Champ, within 1.5 years I progressed from the level of a recreational cyclist with zero training experience, to reaching the podium of the Polish Masters Championships. A smart training plan allowed me to raise the generated power and dump unnecessary body fat, while avoiding overtraining. I definitely recommend Arek to everyone motivated to work on their performance.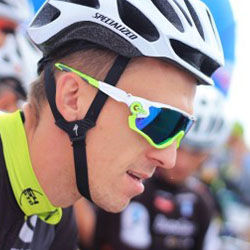 Adam Adamkiewicz
27 years old, road cycling
---
It's just great to work with Way2Champ. Training based on the measurement of power, supported by extraordinary training knowledge, led me to a completely different level in sports. I strongly recommend Way2Champ.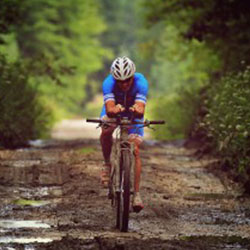 Valerjan Romanovski
41 years old, MTB ultramarathons/ road cycling
---
To achieve the desired goal in sport, you need to start working with various experts in sports like: coach, nutritionist, sport psychologist, etc. When preparing on our own, we can only win races "around our own house" :)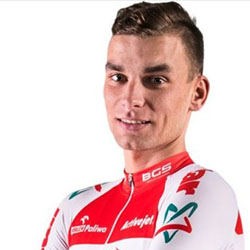 Paweł Cieślik
30 years old, Pro cyclist VERVA Active Jet Team
---
We have been cooperating with Way2Champ since last year. We are constantly in touch, this way I feel I can always get the support I need. My training plan is always ready on time and well prepared. He also knows all about recovery after workouts. We have been working together both on my physical and psychological shape. All I need in one person!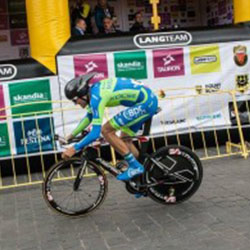 Konrad Tomasiak
25 years old, road cycling
---
My cooperation with Way2Champ has worked out very well for me. My coach is totally engaged in every detail of his work. I definitely feel I have progressed in many aspects and I look forward to keep on working with him.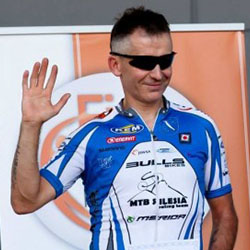 Piotr Szafraniec
44 years old, road cycling
---
Why did I decide to start working with a Way2Champ coach? The first reason is my coach's UCI certificate. It speaks for itself. The second reason was meeting him in person during a lecture in Veloart bike store. The third one, the experience he had gained when cycling in a Spanish team. This guy has been through a lot. He has a huge knowledge that he keeps on expanding.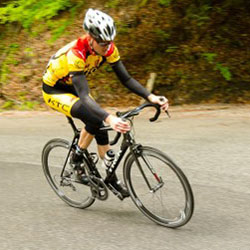 Maciej Habrat
34 years old, road cycling
---
I am positive that while working with Way2Champ, my time dedicated to training brings best possible results. I get to find out what this "game" of cycling is all about.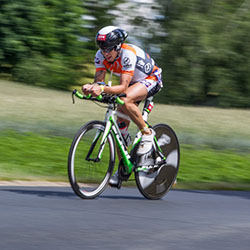 Remigiusz Kot
43 years old, triathlon
---
I have been working with Way2Champ for 2 years now. During this time, Arek has "made" me one of the best cyclist in Polish triathlon. I know this is still not the end, because our cooperation is only starting. Arek is such a valuable source of professional knowledge about cycling and I keep on assimilating this knowledge. We are constantly in touch, we agree on training plans, races and what is most important, my workouts are adjusted to my current time availability. Therefore, I can find the time both for my professional and sports life. I recommend working with Way2Champ to everyone!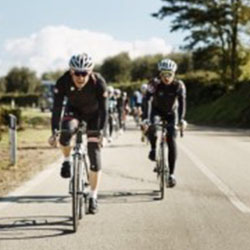 Andrzej Rybicki
44 years old, road cycling
---
I am very satisfied with the first year of training with Way2Champ. I am looking forward to the following years and and the continuation of my progress. Such a way of working together is pure joy. And the pain in my legs, its just a part of that story :)
Tomasz Zawada
34 years old, MTB
---
I have trained with Way2Champ throughout the 2015 season and in the end of 2014. This is not enough time to significantly improve my placing in different races in my case, but enough to notice a clear increase in physical shape. And the results in races are gradually improving as well. What's more, thanks to a carefully selected training, I do not focus on quantity of kilometers but on quality of workouts, I only ride as much as my training plan indicates. The result, more efficient time usage and ... less equipment wear! :-)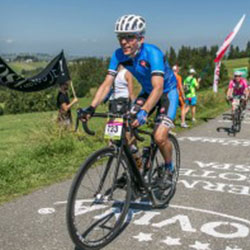 Patrycjusz Urbanek
33 lata, szosa
---
At Way2Champ they are all professionals! I am very pleased with our cooperation because I have been able to improve my results to a significant extent. The workouts are written in a simple and clear way. I received a quick and exhaustive answer to every question. In addition, at Way2Champ everyone is very helpful and always serves good advice. Highly recommended!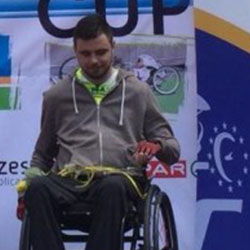 Dawid Ratajczak
28 lat, handbike
---
Very agile, effective and efficient method of cooperation. After the first year I felt big progress. I strongly recommend to other sportsmen!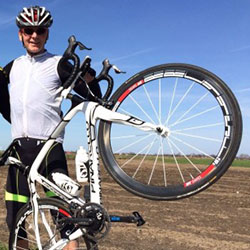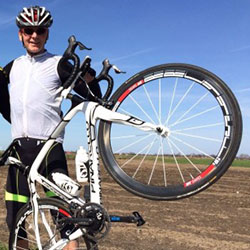 Tomasz Urbański
57 lat, szosa/MTB
---
I am very happy with the training plans; my sport level has been increasing thanks to the commitment and professionalism of the coach year after year. I would recommend this form of training to all those for whom the improvement of shape is important regardless of age.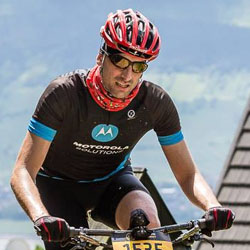 Jarosław Habaj
34 years old, MTB
---
Since the beginning of the cooperation, I have been increasing my sports level on a regular basis - a noticeably higher power at the FTP threshold, greater efficiency and strength - for a short training period, satisfactory sports results. The aspect of substance is impeccable: the great knowledge, the desire to share it and the instant answers to any question about the training make the contact very pleasant and professional. Training is not a regime: all plans are written in a clear and understandable way, along with information about what aspects of the fitness are being practiced.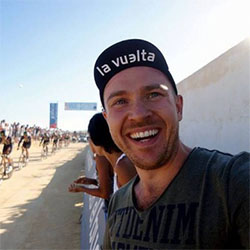 Marcin Bobruk
33 years old, road cycling
---
Since the beginning of my cooperation with Way2Champ I have the feeling that each workout brings me closer to realizing results, and every hour on the bike, apart from being a fun and pleasurable activity, is an effective workout. First months of cooperation have brought a significant improvement of parameters and a raise of motivation to a systematic hard work.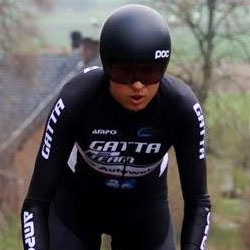 Tomasz Czechowski
31 years old, road cycling
---
I returned to cycling after many years of lack of any activity and started from scratch. Both physically and psychologically. After two seasons with Way2Champ, I became a competitor who was climbing the ladder of achievements during national races. Thanks to the cooperation with Way2Champ, not only did I raise the parameters of the body's power and efficiency, but I found my specialization in which I will continue to develop. The cooperation is excellent and I can recommend it to everyone - both beginners and advanced athletes. The enormous support of knowledge and experience that I receive every day, combined with my personal hard work, brings me closer to the desired results and I am sure that in the next seasons we will reach together for significant successes. Do not hesitate - train together with Way2Champ!!!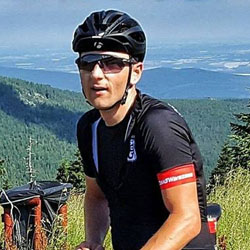 Michał Eineberg
36 years old, road cycling
---
Daily burdens related to work and family do not always allow us to control what is being done and to analyze our own progress. I'm not so young anymore and I do not want to waste time guessing whether the loads I am applying are the right ones. Thanks to cooperation with W2C I know and I see that my sport level is growing. The periods of chronic fatigue and reduced immunity as well as continuous catching of the infection have been eliminated. Riding and training again make me happy. The results are getting better and most of all I have more time for my wife and children. I recommend the undecided!"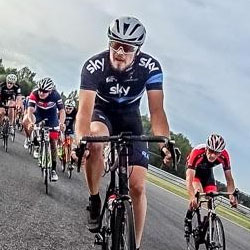 Michał Błażejewski
24 years old, road cycling
---
Training with Way2Champ forces me to climb higher each day; without the support of a coach, I could never force myself to do such hard training, and thus achieve such a big progress in such a short time. I am convinced with all my heart that I did well when I decided to train with such professionals!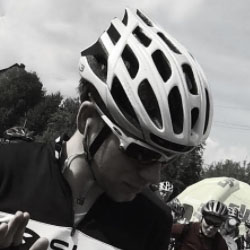 Mateusz Ogonowski
31 years old, road cycling
---
Before reaching out to Way2Champ I have had serious problems with my workouts. Quite often I felt too tired, regularly, every few months, I would "catch" all kinds of injuries and consequently, even though I would spend more than a dozen of hours per week on training, my performance was not improving (actually it was even going down). Slowly cycling was becoming a nightmare for me, instead of a hobby as it used to be. Now, it all looks completely different. After a few months of training with Way2Champ, I can easily say that I am recovering the balance. My shape is constantly growing, the results in marathons are becoming better and better and I was able to regain the joy of cycling.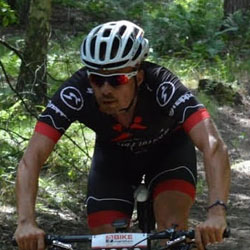 Krystian Śledziński
38 years old, MTB
---
Starting to cooperate with Way2Champ was a bull's-eye! Until then, I've been training without actually knowing what I'm doing. After establishing cooperation with W2C, my sports motivation has increased, I have significantly improved my performance, I have a varied training plan and access to professional knowledge, so I do not have to waste time looking for information on how to train, I focus only on training. The leg is getting better and better and that's what it's all about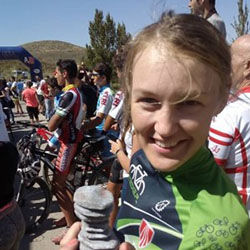 Monika Wrona
29 years old, MTB
---
When I decided to work with a coach, I knew I could only trust an expert. Choosing Way2Champ was a bull's-eye! After only a few months I am able to compete with athletes who were completely out of my reach during the past season.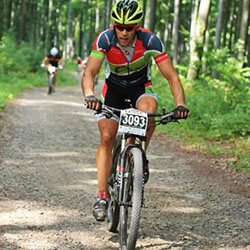 Marek Strug
31 years old, MTB
---
Way2Champ is a team of professionals, who can perfectly adjust the training plan to the capabilities of the athlete. Therefore, they can help us realize our plans, reach our golas and dreams. I am one of the examples that show how, by working with Way2Champ, you can become stronger and stronger – not only physically, but also mentally. Confidence and faith in your abilities make us even more happy to ride a bike. I am very happy with our cooperation. I recommend it to all who want to jump to the next level.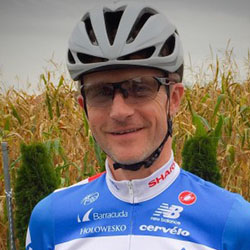 Rafał Rosiński
42 years old, road cycling
---
I have been training with my coach since April 2015. I was able to improve my shape and at the same time reduce the fat tissue. In my opinion, Way2Champ are real specialists with vast knowledge. In addition, they are very friendly people. I highly recommend working with them.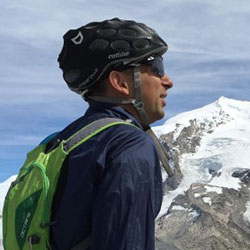 Wojciech Bartyzel
40 years old, MTB
---
I have been using Way2Champ advice and training plans for several years. It is pure pleasure and at the same time it is an honor to be among his athletes. They are coaches with vast substantive knowledge (despite their young age :)) and at the same time they can reasonably and stress-free be able to lead an amateur athlete as I am. I heartily recommend.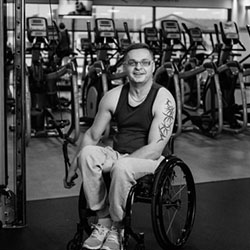 Łukasz Gogosz
33 years old, hand - bike
---
The cooperation has been working very well. My sports level has improved a lot and my results as well. I fully recommend to other cyclist.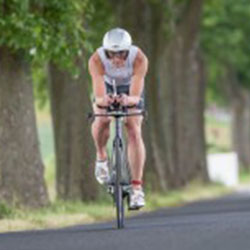 Mateusz Walczak
38 years old, triathlon
---
Directness, extensive knowledge, speed of reaction, knowledge of many aspects of training, the ability to transfer your knowledge are the features of Way2Champ, which translate the most to the sport development of their athletes. Because of the Way2Champ experience they also perfectly know the mind of the trainees and can, by choosing the right tools, release the potential hidden in each of them. However, the cooperation with the coach, regularly reviewing the implementation of tasks and training progress, definitely improves the regularity of the work performed, which, of course, translates into the achieved results.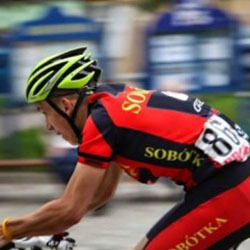 Jędrzej Borowski
20 years old, road cycling
---
I started working with the Coach and measuring the power at the beginning of the 2015 season. To be honest, from the first training I felt an extra "kick". Workouts prepared by Way2Champ are understandable and adapted to the individual needs of each athlete. Trouble-free contact with the coach certainly favors cooperation and striving for the intended goals.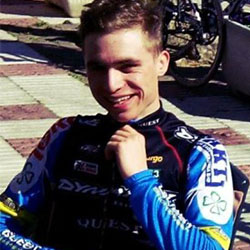 Bartosz Biskup
19 years old, road cycling
---
I am very pleased with the cooperation. Professional approach to training is very fruitful and a friendly atmosphere prevails.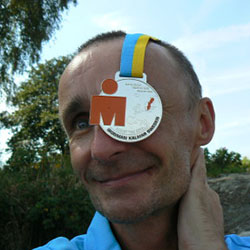 Piotr Pogon
49 years old, first triathlete with one lung in the world who completed the IronMan distance
---
Sportswise, I belong to the one-person group of "defective" oldboys, so I appreciate the more: calmness, professionalism, and despite young age - respect and even paternal approach to inexperienced athletes trying to embrace their cycling passions. He was the first to take on the impossible, ie to prepare a disabled triathlete for the Ironman distance. That's enough!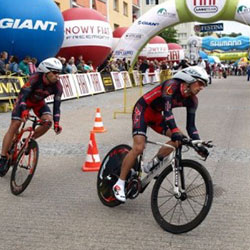 Emil Potręć
33 years old, road cycling
---
My cooperation with the coach is exemplary – we communicate by e-mail and by phone. We did not have to wait long for the effects - in February, I obtained the parameters from the end of the previous season in the performance tests I carried out, and in March quite a few of them already exceeded!!!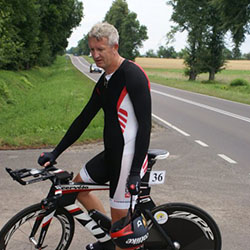 Artur Kuba
45 years old, road cycling masters
---
I will say it in three words – commitment, knowledge, success.
Darek Dygutowicz
47 years old, triathlete
---
After joint training and preparation for the triathlon, which, due to the intense professional life, actually lasted less than half a year, I managed to improve my result of a half Ironman distance by almost 30 minutes! I still cannot believe that. Triathlon requires tremendous self-discipline and regularity, but these two important features are not enough without the support of an expert in cycling training, diet and mental attitude. All this was ensured by my successful cooperation with Way2Champ, which has turned into a friendly relationship as of today. Thank you very much for that!
Sylwia O
30 years old, road cycling
---
Workouts prepared by Way2Champ have taken me to my limits, and consequently my sports level increased. The training plans are varied and adequately adjusted to the athlete. In Way2Champ they can motivate you to keep on training by praising your well performed workouts and by pointing out when you are not committed enough.
Bartosz W
36 years old, MTB/road cycling
---
I have never seen such a professional approach to training as during my first six months with Way2Champ. A very broad knowledge that is being transmitted to the athletes, both amateurs and professionals. Each cyclist is really being "spoiled". They base their training plans on the latest training, equipment and nutritional trends. I can easily say that these are people who know what they are doing. I am confident when I train that I will not get injured, on the contrary, my shape is improving each month. I can definitely recommend to people who are considering starting to work with a coach to improve their results.
Maciej Krupiński
37 years old, triathlon
---
Cooperation with Way2Champ raised my sports level significantly, and it immediately resulted in much better results in races. I definitely recommend it.
Tomasz Grabowy
38 years old, road cycling
---
Knowing that at Way2Champ they will look through every one of my workouts and seeing the graphs is very motivating for me. The time that I would devote to self-study and to the preparing of training plans can be used for training or for the family. And the most important - I know that workouts bring effect.
Tomek S
27 years old, road cycling
---
Way2Champ provides a real full service. They have a great knowledge, therefore they are proficient in content-related matters. In addition, they have one very important feature - they are former professional cyclists, which makes their observations directly related to real life - they know how it hurts, so they are able to better manage every aspect of cycling, much more precisely than any theoretician with the best certificates.
Tomek P
40 years old road cycling/MTB
---
A professional approach to cycling at Way2Champ gave me a different view on this sport. Breaking the routine and a new ideas for training instead of just "going out on a bike" and motivation to make progress are undoubtedly great advantages of training with Way2Champ. Full flexibility, quick response to the need for changes in "day-to-day" training and adaptation to the busy schedule are certainly the advantages of working with a Way2Champ coach.