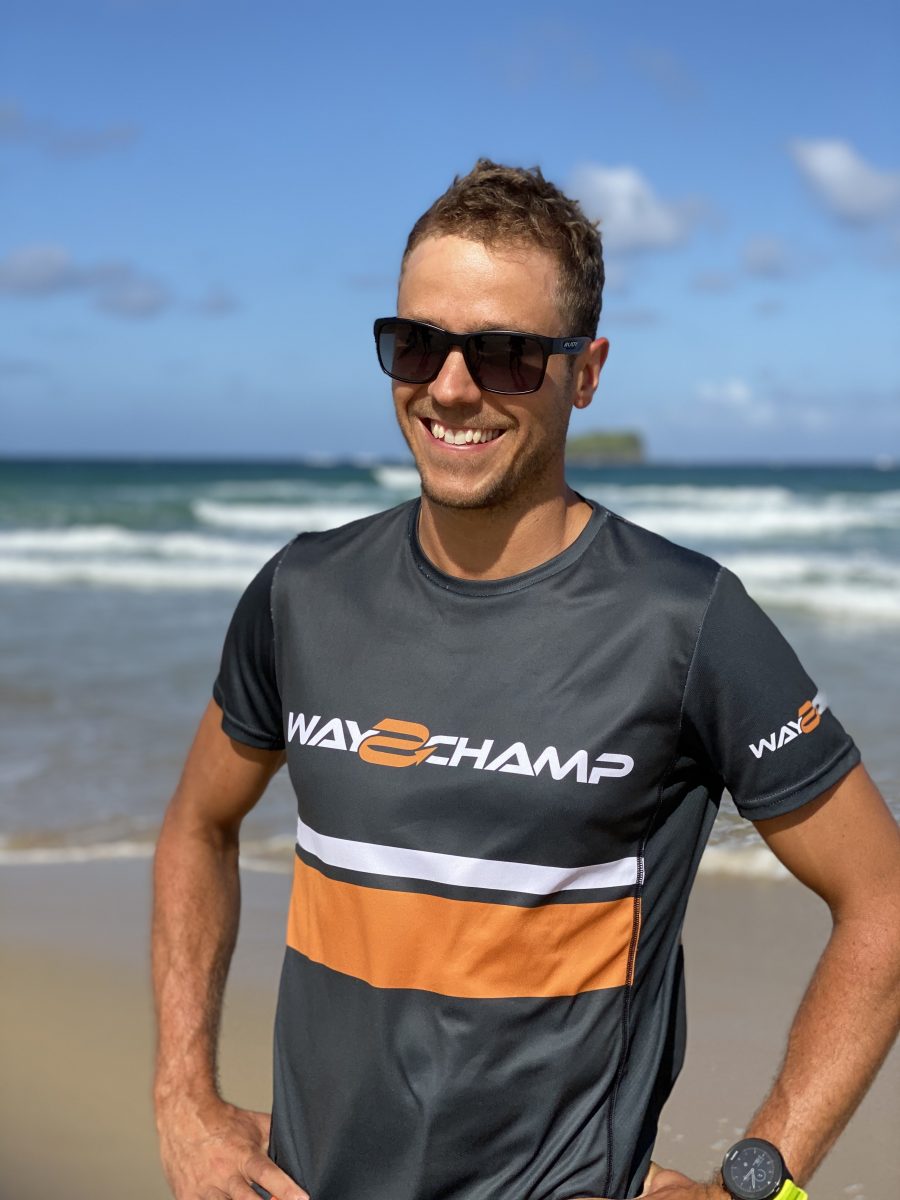 Nathan Dortmann
I am a French born Triathlete living in Australia to pursue my dream of becoming a Professional Triathlete. I am currently in the 25-29 AG and plan to apply for my Professional License at the end of 2020.
Certificates: Level 1 and 2 Performance Coach, Bachelor of Sports Science and Education majoring in Swimming and Coach, Australian Head Coach for Way2Champ - Endurance Coaching sounded in Poland with over 400 athletes worldwide, previously - business Owner at Multisport Coaching by Frenchie - online coaching for athletes of all abilities, from first timers to World Championship Qualifiers.
He coaches amateurs and professionals
Active competitor of triathlon: 1st Overall AG Ironman 70.3 Shanghai 2018, 3rd AG Ironman 70.3 Sunshine Coast with best Bike Split 2019, 2nd Overall Tour n Man 70.3 France 2018, • ITU Long Distance World Champion 2015
I am a French born Triathlete living in Australia to pursue my dream of becoming a Professional Triathlete. I am currently in the 25-29 AG and plan to apply for my Professional License at the end of 2020.
I am determined, strong-willed and enjoy being out of my comfort zone- a feeling that is important for endurance athletes. I am mentally tough and I am most at peace when I push my body to its limits where I can enter my zone and preserver.
I have found my passion in life through triathlon. I enjoy been both an athlete and a coach. This enables me to reach my own dream and lead by example to inspire my athletes in achieving their goals.
When the road of triathlon becomes tough I think about my family, my athletes, my passion and this drives me further.