A strong core – how to do it and what benefits does it bring?
11 December 2017

Off-Season Swim Block
25 January 2018
Use warm clothing!
Pay special attention to your hands (I recommend skiing gloves or winter cycling gloves) and shoes (thick winter covers or preferably winter shoes if you ride often)Put 2-3 layers, no more.
Buy winter trousers – putting more than one layer on your legs is hindering your movements.
If you feel cold in your knees, despite the winter trousers, put the knee warmers on the outside.
Start in comfort
Have a hot drink (coffee/tea or even isotonic powder disolved in warm water) before going out to start your warm up in a thermic comfort.
Warm up for 15-20min on a high cadence of 95-100 and every 5min increase the intensity of the ride to quickly enter thermic comfort.
Be visible
Accessories that reflect the light, bright colors, lights at the front and back – all this helps drivers see you a lot earlier and react adequately to your presence on the road.
Avoid: black colors, lack of reflections on clothing, riding without lights (even during the day).
Plan your route
In winter, the weather does not forgive – when you get lost in the forest or get a flat far from home, the return journey is long and cold, and it gets dark quickly. Choose rather known routes.
It is good to move around the streets near your place of residence – this will allow you to return home quickly in case of weather/ flat tire / breakdown.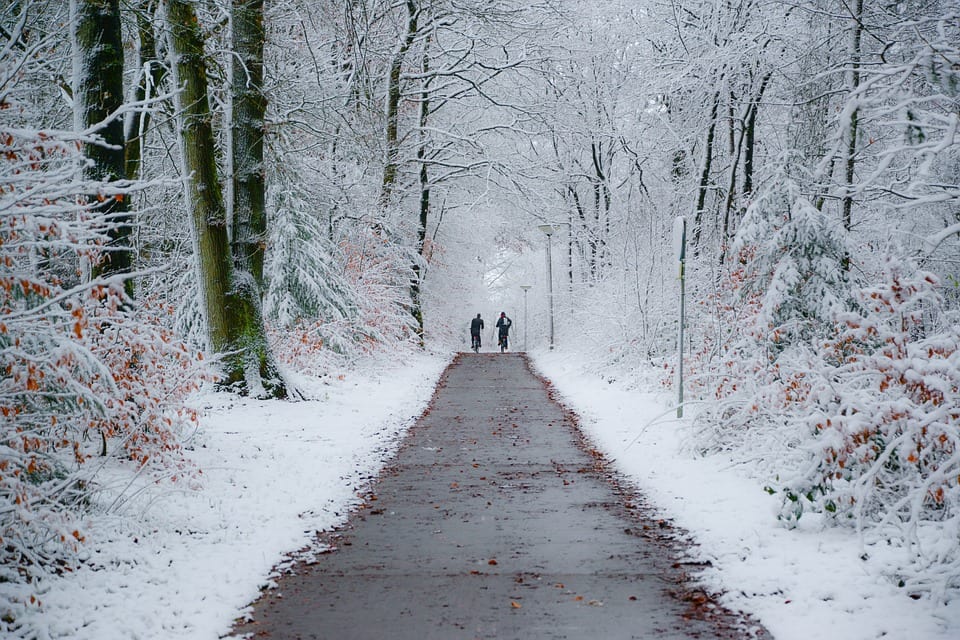 Pay attention to the wind
First, try to find a head wind (heat up and break the resistance of the wind when you have the most energy)
Come back with a tail wind (avoid the icy wind in your face when you are already warmed up)
Meet with your friends
Riding in a group is safer on the road, drivers pay more attention to more people than to individual cyclists.
To share this winter effort is an invaluable experience – getting together with your friends motivates you to leave the house.
In the event of a break down, there is a greater chance of it being more easily mitigated.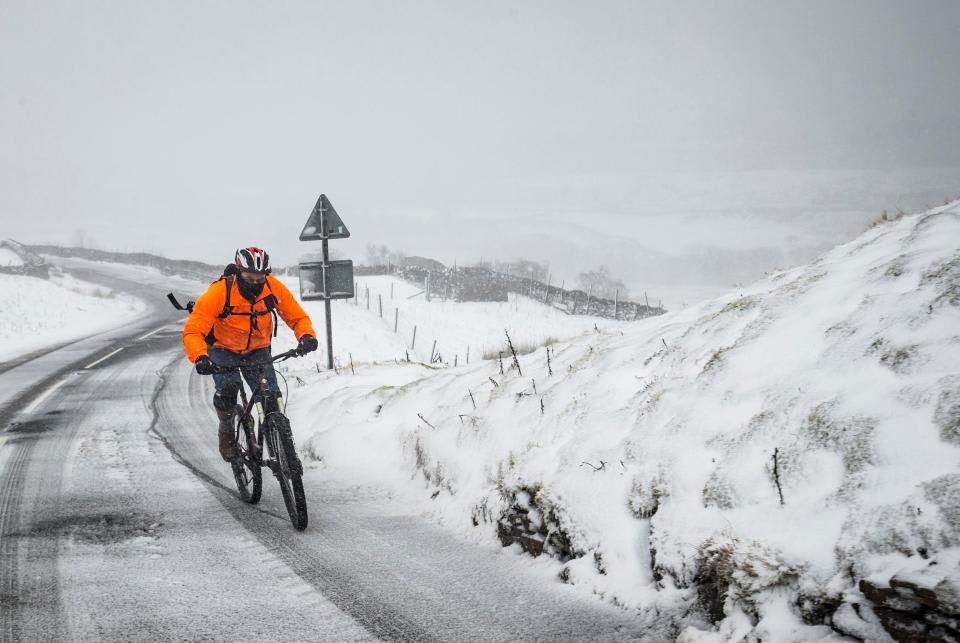 Take care of the bike
It is best to clean at least the gear hub after each ride – salt and slush can decompose the iron when we do not care about cleaning and lubrication.
If you ride a lot outdoors (2-4 x a week), it's best to buy a cheap winter bike, cross-country or MTB (they are safer than narrow and slippery road tires), they also have more effective braking system.
If it's too cold, stay at home
I do not recommend riding on the road below -5 * C, and in the forest below -10 * C. For training reasons, exercise at lower temperatures will not bring much benefits, and the body will spend a lot of energy on heating up.
On extremely cold days (there are not so many) choose a trainer, running, swimming pool or gym.
Comments
comments